Response to 2010 earthquake
The following initial assessment has been developed as a focus for Mission to Haiti Canada to move forward:
Short Term Needs
Monetary donations will be needed to facilitate the purchase of food the prices of which have increased drastically due to limited supplies. Bisson will distribute purchased food consisting of beans and rice to our sponsored families.
Medication is to be collected and packed into totes to be brought down to Haiti by volunteers over the next several months. Please consider donating medications such as Tylenol, Ibuprofen, and vitamins, or consider volunteering your time to pick up and deliver the supplies. We are currently working on the logistics of this as people make themselves available for this item. If you know of anyone that has crutches that are no longer being used, these would be very valuable to aid the many people that are becoming amputees as the result of quake related injuries. Tarps are required as numerous people have lost their homes and are currently living outside with little or no protection from the elements. Tarps can be used to make shelter and protect their belongings especially for when the next rainfall arrives.
Assessment teams are to be organized to look at the damage sustained by the schools we sponsor. Teams will be set up that will assess damage and in discussion with school principals will report on what it will take to return to a state where the children can safely attend school.
Sponsorship children update is being done by Bisson. He has a book containing the photos and personal information of each sponsor child. He will attempt to locate each one and assess the current level of health of the child and their family members, and whether the child's house has been damaged. In the event of a damaged house, this item will be added to the long term needs list.
Short term construction teams will be required to partner with the Haitians in rebuilding their homes. We are looking to identify persons interested in volunteering for construction teams that would go to Haiti for 7 day trips; we would need a minimum of two teams before we could schedule an initial team so that we could ensure completion of a project.
Long Term Needs
Rebuild or repair schools following a review of the findings from an assessment team. Assessment teams will submit to the board a report including the extent of damages (with photos or video documentation where appropriate), recommendations for restoration along with proposed budget and timelines.
House building is to be offered to our sponsored families in the event their house was destroyed in the quake or has become inhabitable. We will offer to build 12 by 20 foot home with a porch to provide basic needs and shelter. It has been designed so they will be able to add to it in the future should they have the means. In lieu of building a new house we could offer them up to $2,500 to aid in needed repairs.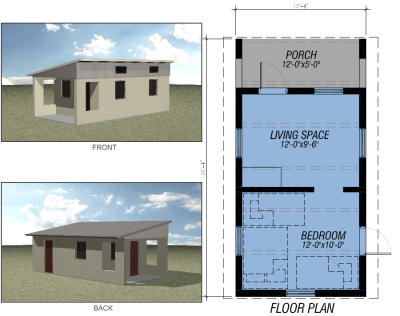 Food relief to continue until displaced families can begin to sustain themselves again.
Short term missions teams consisting of medical, construction and sponsorship programs are to continue and will be scheduled primarily in January and March of each year. Intermediate teams will be developed contingent on the ongoing assessment of needs over the coming months.

---
Other Projects
MTH Canada looks to identify areas of need in Haiti.
These may include construction of schools, churches and orphanages. In partnership with the Haitian people we have raised funds for and provided assitance in labour and engineering for building construction.
Currently we are building an orphanage at Messailler Mission Center to house 24 orphans and 2 families who will oversee their care.
Also, a church and school with 8 classrooms, is being built in St.Marque. Equipment for manufacturing cement blocks has been purchased so that a block factory can operate on the Mission Center's grounds to provide a source of materials for construction and income for the Mission Center.
Further projects will be added as funds become available and ongoing projects are completed.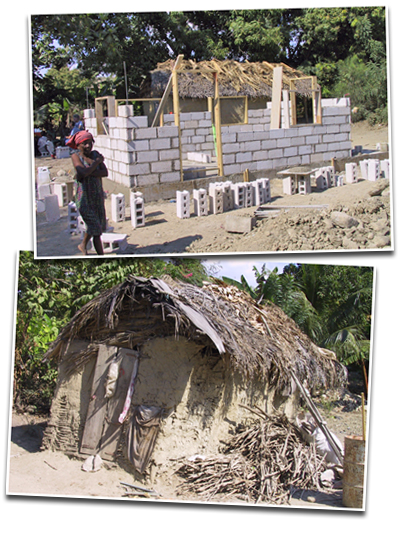 Orphanage
3D fly-around video

Progress:
Main building is complete, we're waiting for funding for daily operations. If you care to donate, please mark your donations with "Operating cost for orphanage".
Medical Clinic
3D fly-around video

Progress:
Construction of Medical Clinic is to start in January 2009. **
Delayed due to the 2008 hurricane and 2010 earthquake.